Leading The Charge: The Future Of Science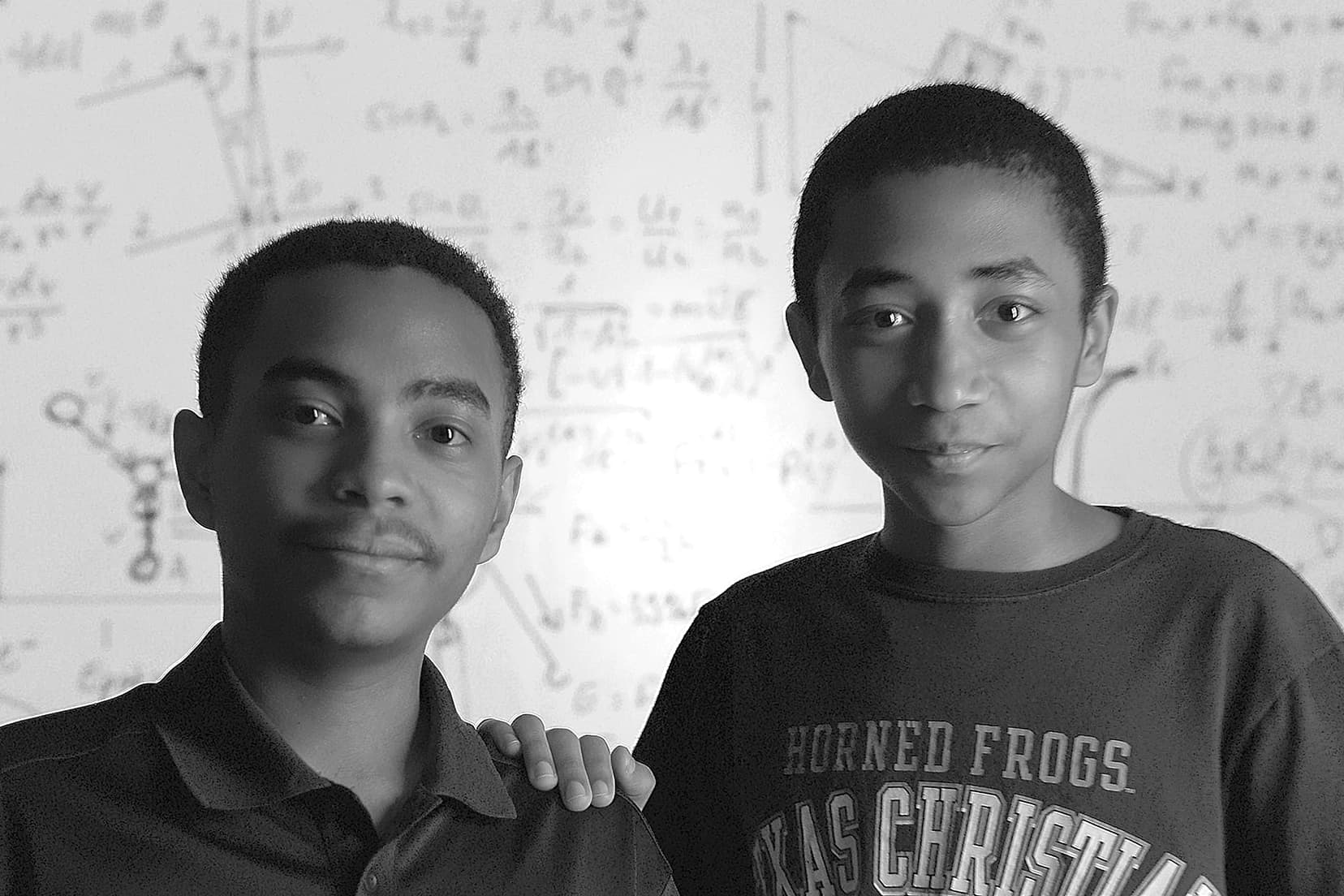 These gifted young brothers could have gone to college anywhere. They chose TCU.
You may have heard about TCU's youngest-ever scholars, brothers Carson and Cannan Huey-You.
If you haven't, you will. These kids are the future. And the future is looking bright.
Cannan, age 14, is now a TCU junior, and 17-year-old Carson '17 is pursuing a Ph.D. in physics and getting a master's along the way.
At 14, Carson was the youngest TCU graduate on record. He started graduate school at TCU before he was eligible to drive. He's been researching quantum mechanical systems alongside the boys' academic mentor, Magnus Rittby, and minored in math and Chinese.
Rittby, professor of physics and senior associate dean in TCU's College of Science & Engineering, is a big reason the Huey-Yous chose TCU to pursue their studies. How does one choose a university for a brilliant 11-year-old, after all? What kind of institution will challenge a gifted tween's intellect while providing a place to grow in other ways?
"TCU is our Ivy League," said Claretta Kimp, the boys' mother.
"And they've been like a family."
She felt confident that Rittby and other faculty could teach, inspire and mentor these young scholars—further igniting their passion for physics—and take the time to safely guide them as they navigated the teen years.
Kimp is absolutely right about the caring family part. Rittby and some of the other faculty members have volunteered their time to ride with Carson as he completes driver's education training.
TCU seeks out and attracts extraordinary professors who are both passionate teachers and formidable scholars, a symbiosis that ensures our graduates are equipped for success. They're also remarkable people, with the ability to connect. The students whose lives they touch are all smart and ambitious, hoping to change our world for the better—some at a younger age than others. While Carson does ongoing research with Rittby and pursues his Ph.D and driver's license, Cannan is double-majoring in physics and astronomy/engineering. His goal is to be an astronaut.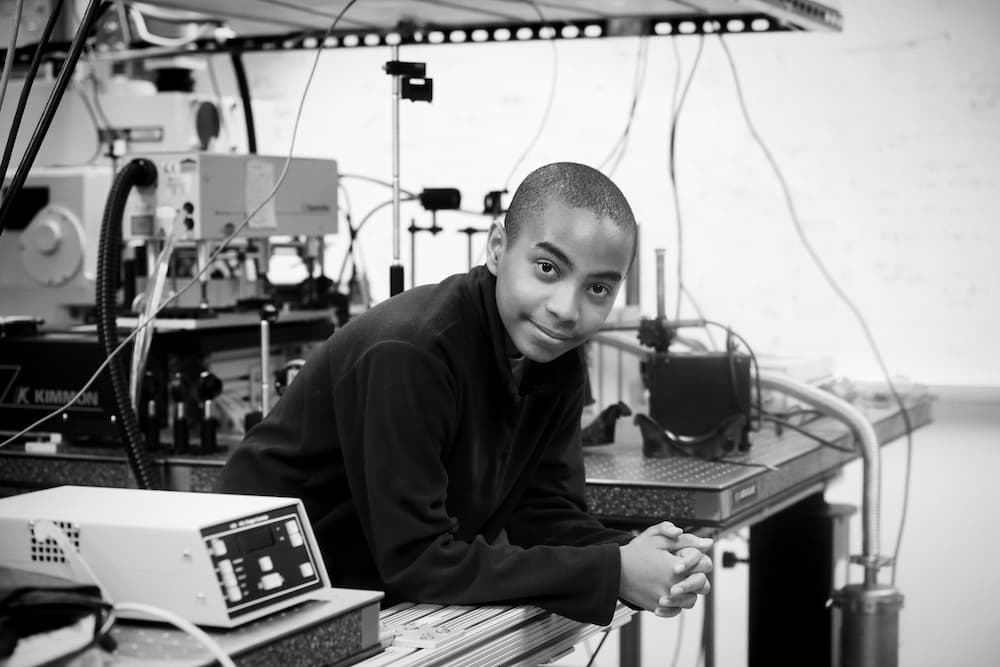 Cannan completed high school through a remote learning program while on the TCU campus alongside his brother. During this time, he also began work on a research project with TCU astronomy professor Kat Barger. At age 11, he impressed professional astronomers and astrophysicists with his research on a massive intergalactic gas cloud at a conference known as the "Super Bowl of Astronomy."
In between academic pursuits, Carson and Cannan battle each other with lightsabers, play Minecraft, and share a love of Star Wars and The Lord of the Rings.
In 2017, the brothers interviewed Bill Nye, the Science Guy, for Parade magazine. The following year, they received more national exposure on Myth Busters Jr., a reality show on the Science Channel that gave Cannan a chance to crush, burn and blow up things on camera in the name of science along with five young colleagues. Meanwhile, Carson enjoyed a dream internship running calculations and planning for experiments behind the scenes with the show's producers.
Rittby compared the Myth Busters experience to being at a science and technology camp with a camera rolling all the time.
Being a mentor to both young men has been fun and exciting, but challenging, Rittby admits. He credits faculty support and TCU's culture of personal connection for making the university an excellent fit for the remarkable Huey-Yous.
"Carson had several offers from other schools for graduate school, but chose to remain at TCU," he points out. "I think that speaks volumes about who we are as an institution, but even more so about the quality, passion and empathy of our faculty who embraced Carson and his family from day one."