Stories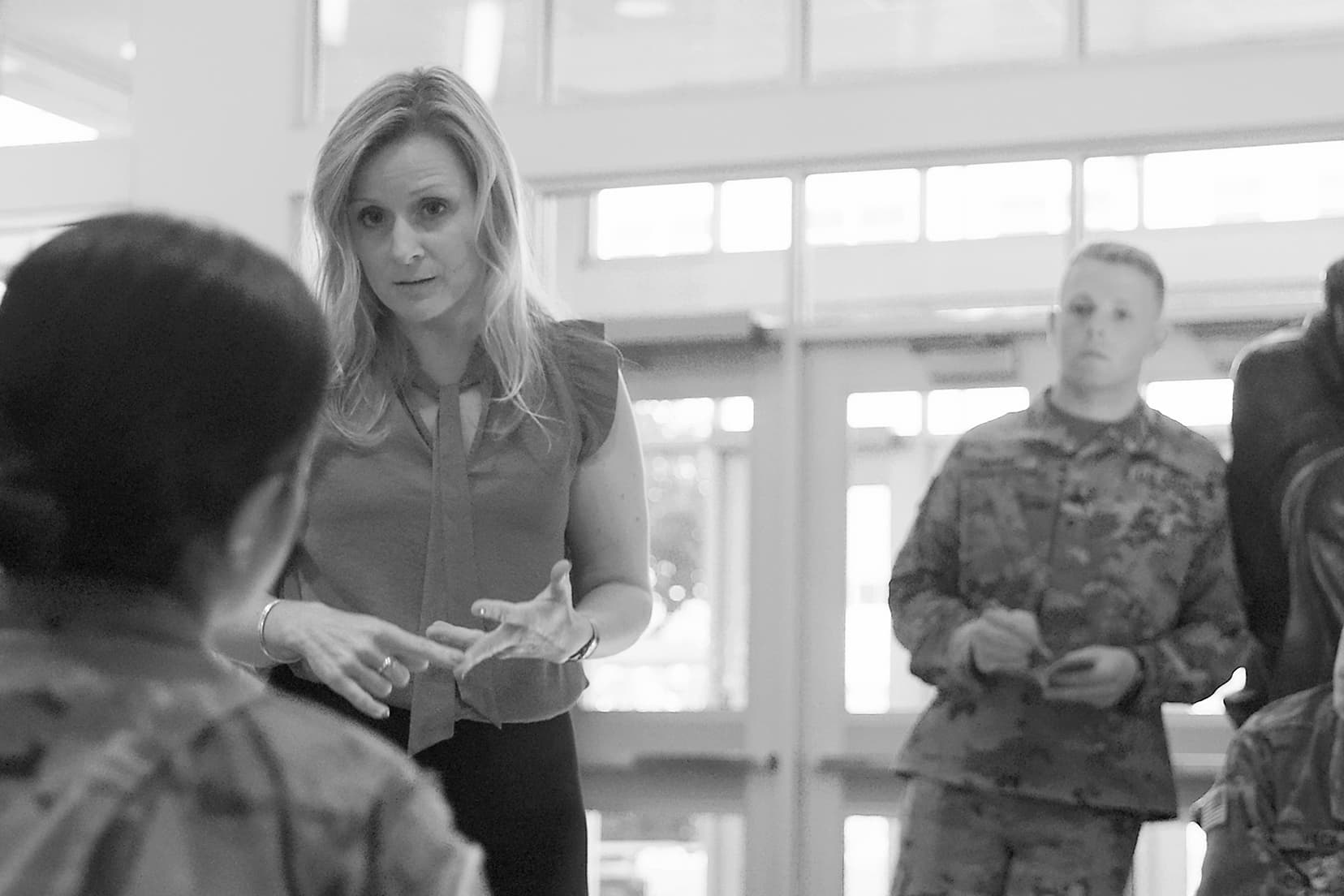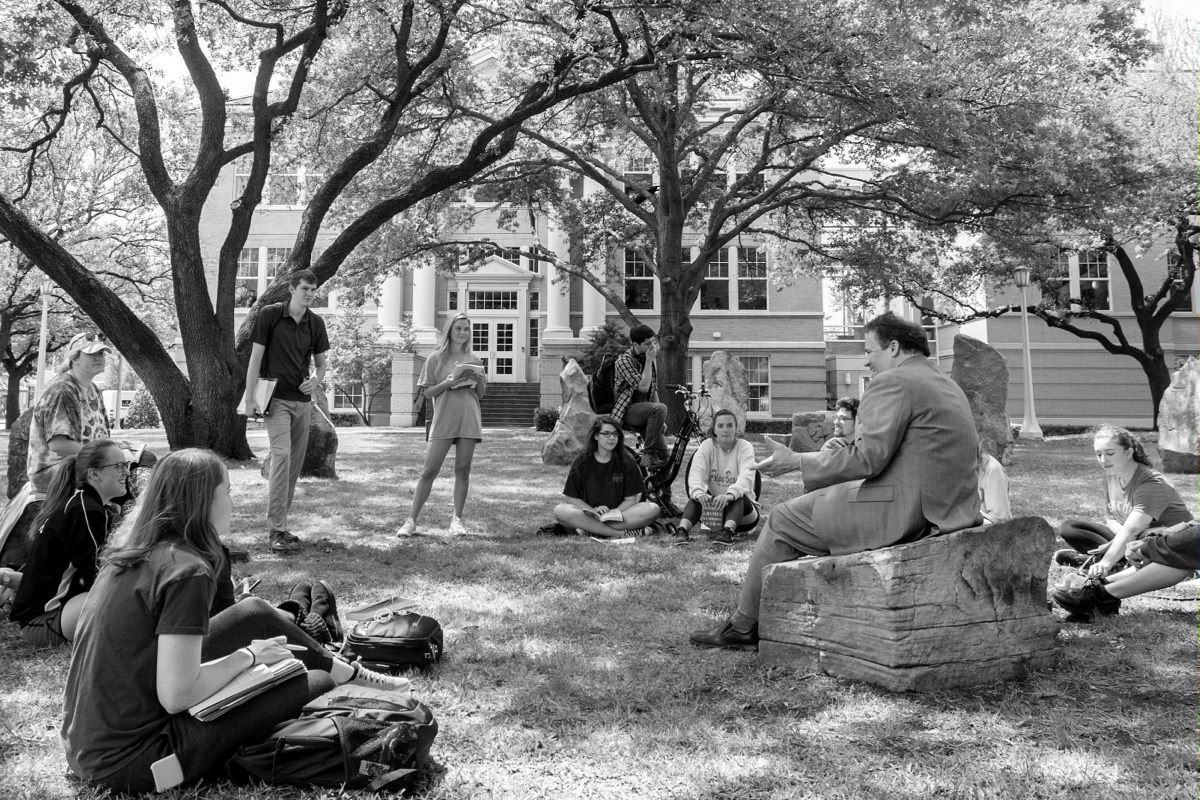 Celebrating a Lead On Campaign Milestone
Thanks to loyal and generous support, Lead On: A Campaign for TCU exceeded $750 million in 2021, including more than $255 million in new student scholarships. The campaign total now stands at $767 million, including over $520 million for people and program initiatives, with the balance going to facilities.
Love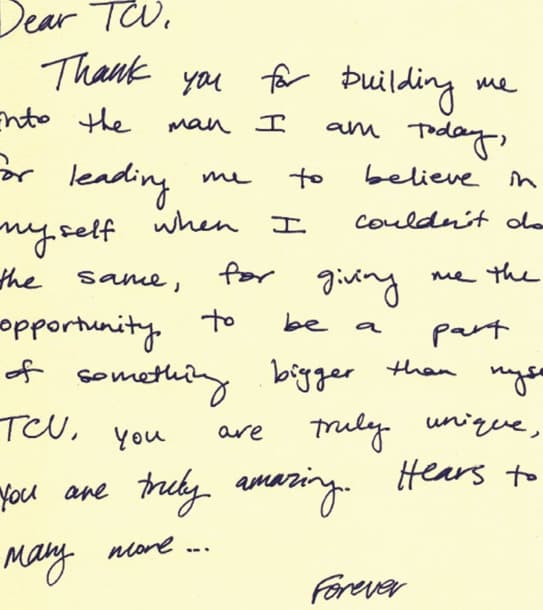 Love Letters
What Does TCU Mean To You?
Take a moment to share a memory or experience with TCU that's helped shape your life. This is your story. This is how you Lead On.