Celebrating Exciting Progress in Lead On: A Campaign for TCU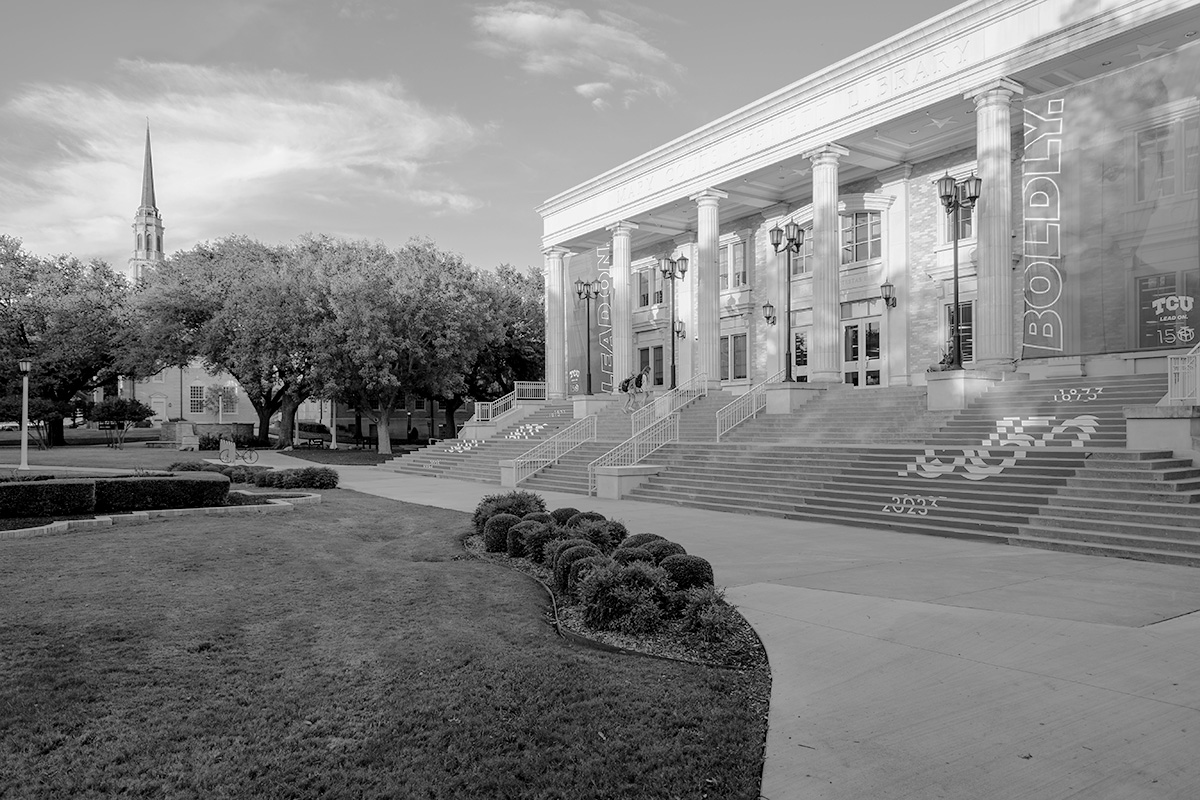 Thanks to loyal and generous support, the total for Lead On: A Campaign for TCU, the most ambitious philanthropic effort in the university's history, reached $907.1 million in 2022. That includes $37.9 million in new gifts and pledges made during the month of December, an all-time high for monthly giving. In addition, new gifts and pledges during 2022 totaled $139.8 million — a record for calendar year giving to the university.
This extraordinary momentum continued into 2023 — a fitting tribute to TCU's Sesquicentennial year celebration — with total commitments to the $1 billion campaign goal at $965 million, as of April 25, 2023. That total includes more than $304 million in student scholarships, including $154 million in endowed scholarships.
So far, more than 56,000 donors have contributed to the Lead On Campaign, led by Campaign Co-Chairs and TCU Trustees Ronald C. Parker and Dee J. Kelly, the TCU Board of Trustees and the National Campaign Committee, and supported by numerous other volunteers.
Here are a few highlights from 2022:
Inspired by the progress to date and the additional current opportunities, there were several challenges issued as catalysts for giving in order to achieve the ambitious $1 billion goal by May 31.
Giving challenges for 2023 include:
The Amon G. Carter Foundation of Fort Worth, led by TCU Board of Trustees Chair Mark L. Johnson, issued a $15 million challenge grant. If TCU raises $30 million for the Burnett School of Medicine, it will receive an additional $15 million from the Amon G. Carter Foundation.
The goal of the Legacy 150 Challenge is to welcome 150 new Britain Society members in this final year of the Lead On Campaign and TCU's Sesquicentennial year. As of December 2022, 75 new Britain Society members met this challenge and helped us achieve 50 percent of our goal.
Lead On: The Drive Past 11,000 is an effort to help us reach 11,000 alumni donors this year, which we project will put us atop the Big 12 on a percentage basis and on a path to 25 percent annual alumni participation within the next five years. Achieving this goal would position TCU among an elite group of universities to have successfully completed a billion-dollar campaign and achieved 25 percent alumni giving. We have reached more than 50 percent of our goal to secure at least 11,000 alumni donors by May 31.
In the months ahead, TCU looks forward to celebrating the Lead On Campaign's successful conclusion in conjunction with upcoming celebrations honoring the university's 150th year.