Leading the Change: Next Generation of Physicians are Empathetic Scholars™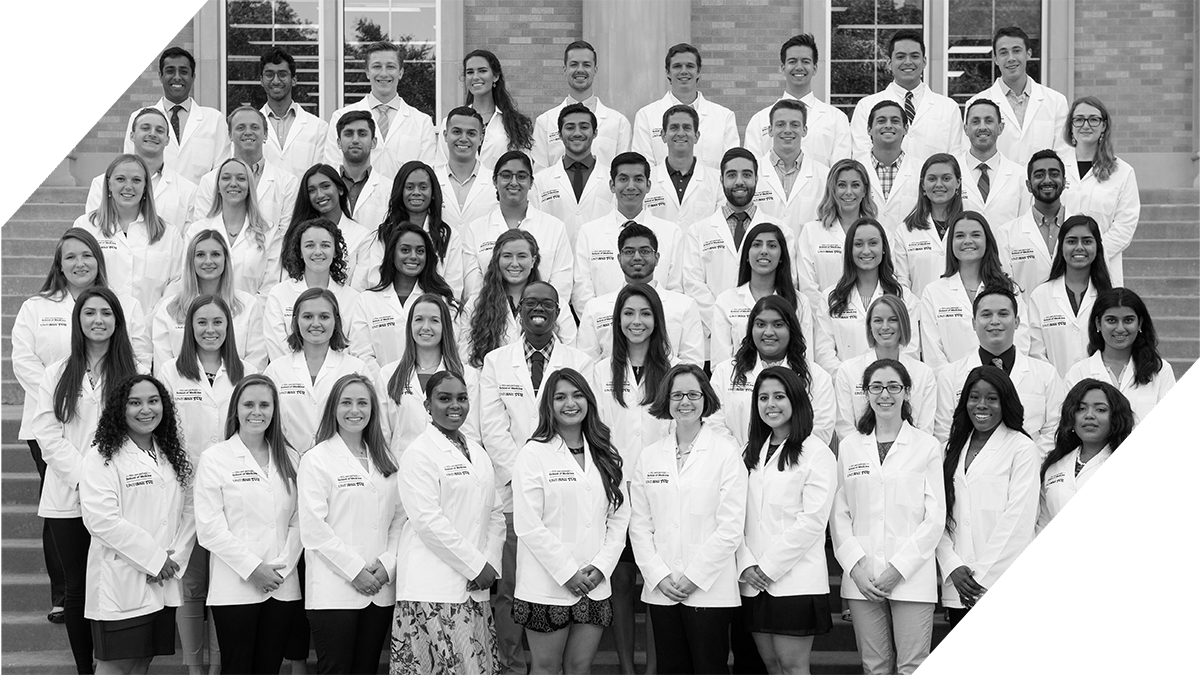 Charna Kinard had already made her decision to go to Dartmouth for medical school but decided to visit Fort Worth to learn about a new school.
"When I interviewed for this medical school, I was at the end of the interview cycle so it had to be something special," Kinard recalls "I had already been accepted to multiple schools, including Dartmouth."
She had told her close-knit group of friends and family on the South Side of Chicago that the TCU and UNTHSC School of Medicine had to "wow" her.
"From the moment I arrived in Fort Worth for my first visit to the medical school, there was something special in the air. Maybe it was that Horned Frog hospitality," she said. "I was blown away."
Kinard said she had researched several medical schools and thought those schools were teaching medicine "the same way." But the Fort Worth medical school was unique.
The curriculum was radically different – with no lectures, a flipped-classroom approach and communication embedded throughout all four years of learning. Students would also learn new technology, such as genomics, artificial intelligence and virtual reality. Unlike most medical schools, first-year medical students saw actual patients in the first weeks of school.
By lunchtime of interview day, the Loyola University Chicago graduate knew this medical school was where she wanted to go and called her mom to tell her. Mom asked: "Are you sure?"
To which she replied: "Absolutely!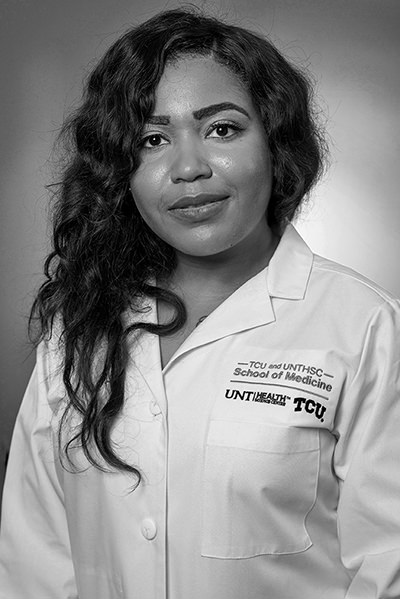 "I loved the community feeling and I felt acknowledged as an up-and-coming physician. Everyone knew my name. I felt welcomed and supported," she told her mom.
Then, Kinard was waitlisted, but she didn't give up.
"Unfortunately, I was waitlisted. So, that began my love-letter campaign to get into the medical school. I sent countless letters to ensure I could go here," she said. "I even mentioned Mr. [Paul] Dorman in one of my love letters."
Paul Dorman, chairman and CEO of Fort Worth-based DFB Pharmaceuticals, generously established a scholarship that provides full first-year tuition to the inaugural class, known as the Dorman Scholars.
In July, Kinard became one of the 60 members of the first class of the TCU and UNTHSC School of Medicine.
"I made the absolute right choice. All of my love letters were completely worth it. I am so grateful for this opportunity," she said.
As she embarks on her journey to become a physician, Charna takes pride in being a pioneer as an Empathetic ScholarTM. As promised, she began seeing patients with a physician preceptor in the Longitudinal Integrated Clerkship in the first few weeks of school.
"To me an Empathetic Scholar is someone who forms a connection with a patient and then uses science and his/her knowledge to help that patient reach his/her goal," she said. "It's not just treating the symptoms but acknowledging the full life and full spectrum of a patient and working together in a partnership."
Kinard said she couldn't have come this far without the generosity of people such as Dorman.
"I am a proud Dorman Scholar. Thank you, Mr. Dorman, for paying for our first year of medical school," Kinard said. "You made this year stress-free for us. My whole class is grateful for this gift."
Did she make the right choice?
"The school has exceeded my expectations. I have made invaluable relationships, and I have learned so much already. I'm so grateful for the experiences in the Fort Worth community, and already feel like a strong part of the community," Kinard said. "This is where I'm supposed to be. I feel like I'm transforming as a student, as well as a person."