TCU Receives $10 Million Gift for Endowed Scholarships in College of Education's Andrews Institute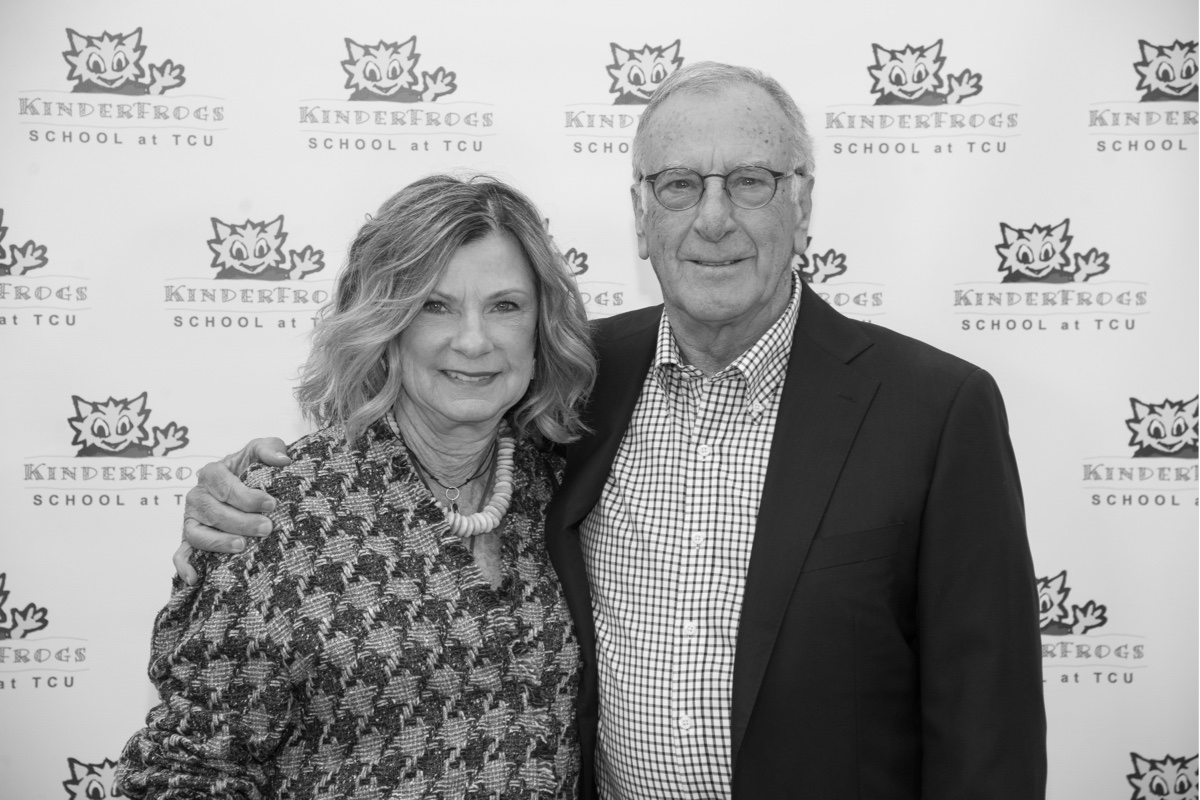 The late Paul E. Andrews, Jr., has made a $10 million gift to endow scholarships within TCU's Andrews Institute of Mathematics & Science Education. As part of Lead On: A Campaign for TCU, the gift bolsters one of its highest priorities, which is increasing the endowment for TCU's people, programs and progress.
The gift will provide support for mathematics and science educators, from undergraduate and doctoral candidates to research faculty.
"The College of Education is grateful for this investment in our students and their futures," said Frank Hernandez, dean of the College of Education. "The Andrews Institute has a long history of increasing the number of students in mathematics and science at all levels. This type of gift is what is needed to continue bringing qualified math and science professionals to our schools, communities and universities."
The generosity of Andrews is not new. It was their significant gift that led to the naming of the Andrews Institute of Mathematics & Science Education in the College of Education. The institute provides an environment for innovation and change in mathematics and science education in K-12 schools.
"Dr. Andrews, who passed away unexpectedly in February of this year, was a true friend to TCU and a generous investor in education," said Chancellor Victor J. Boschini, Jr. "He provided yet another act of kindness and generosity through his estate. Paul and his wife, Judy, have been faithful friends of the university for many years."
The Andrewses also established the Andrews Chair of Mathematics & Science Education in the college. The inaugural holder of that position is Molly Weinburgh, Ph.D.
"This generous and greatly appreciated gift will allow the Andrews Institute of Mathematics & Science Education to expand support of the College of Education in recruiting and funding mathematics and science educators," she said. "Dr. Andrews was aware of the great demand for mathematics and science teachers and, therefore, targeted these areas. To steward the Andrewses' gifts to their intended use is a great privilege and responsibility. I could not be more honored."
But the Andrewses' impact doesn't stop in the College of Education. The Andrewses endowed the John V. Roach Honors College in honor of their friend, trustee and emeritus and former chair of the TCU Board of Trustees, John Roach, and endowed the Andrews Chair of Interdisciplinary Studies in the John V. Roach Honors College.
"We are grateful to our extraordinary friend Dr. Andrews for the steadfast support he and Judy have given the Andrews Institute and TCU through the years," Boschini said. "Their thoughtful and generous philanthropy ensures that TCU will always have the resources to provide exceptional teaching, research and service to advance mathematics and science education. His legacy lives on in the Andrews Institute and the lives changed through his generosity."
TCU honored Andrews with the Founder's Award in 2012 and a distinguished honorary doctorate of science degree in 2016.
Andrews was an entrepreneur in the field of electronics and founder and CEO of TTI, a leading global distributor of electronic components. Judy Andrews, a Fort Worth native, played an integral part in establishing the Paul and Judy Andrews Women's Hospital at Baylor All Saints Medical Center. She has also served on the All Saints Health Foundation Board of Directors.
Lead On: A Campaign for TCU, is the boldest philanthropic campaign in TCU's nearly 150-year history. To date, more than 48,300 donors have contributed $740 million.