Jakayla Dixon Inspires Through Her Company, Feel the Color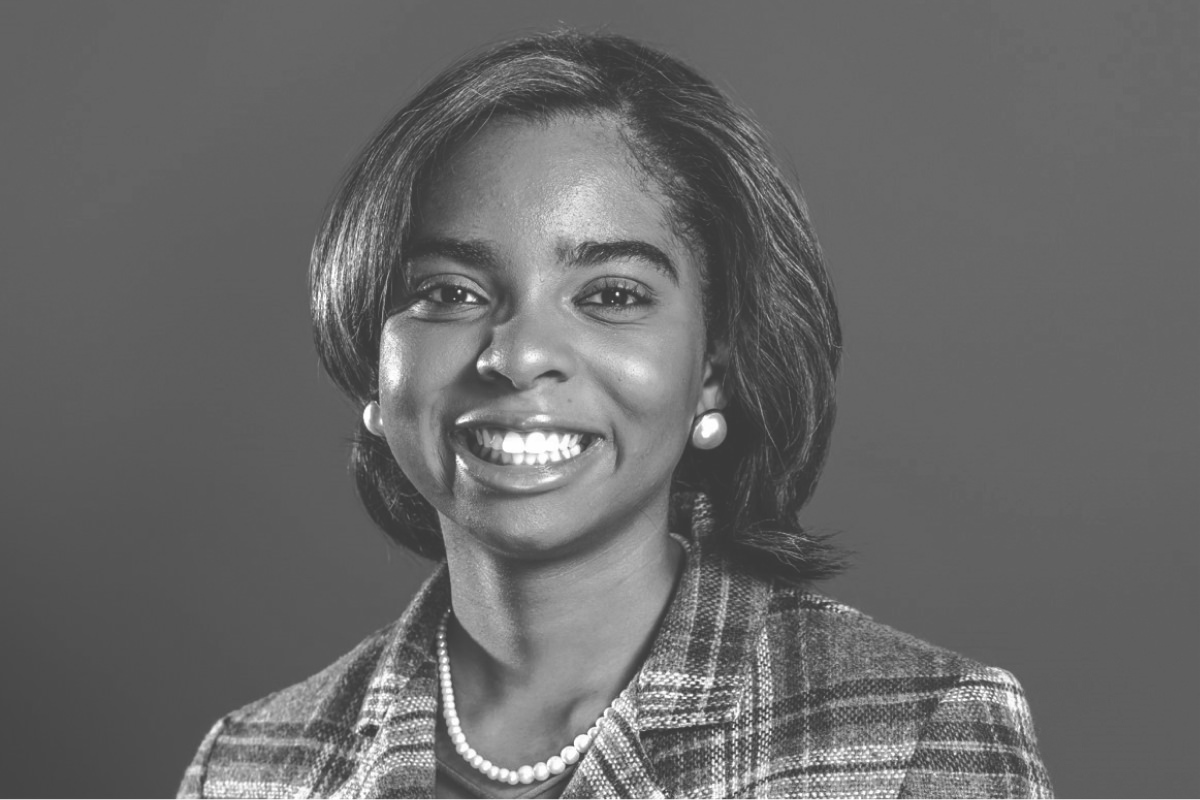 Jakayla Dixon '23, recipient of the Washington Internship Endowment Fund Scholarship, majored in both political science and economics at TCU, and says her time at the university allowed her to follow her dream of serving the needs of those with disabilities.
Originally from Minden, Louisiana, Dixon is the founder and CEO of Feel the Color, a company that creates embroidered clothing tags for the blind and visually impaired. The inspiration behind this passionate venture is Dixon's beloved Aunt Cynthia, a constant source of love and support for her. She has been blind for the entirety of Dixon's life.
"Aunt Cynthia inspired the idea for my company, Feel the Color, by always asking me, 'What color is this?' She always liked clothes and fashion and enjoys looking her best. Since becoming blind, it is difficult for her to match her clothing."
In addition to helping visually impaired individuals gain greater independence and confidence, Dixon works to address other challenges this community and others with disabilities face.
"Texas has the second largest population of visually impaired individuals in the United States and the current unemployment rate for people with disabilities is 70 percent," Dixon explains. "This means that 70 percent of those with disabilities right here in Tarrant County are unemployed. Feel the Color not only aims to make clothing more accessible for those with visual impairments, but also to decrease the high rate of unemployment among those with disabilities."
Dixon says that TCU has helped her develop her business acumen and recognize that an entrepreneurial mindset contributes to finding opportunities to create solutions to real-life problems. She says she is grateful for her experience at TCU, which, along with the example of her aunt, has inspired her to be a force for good.
"TCU's mission is to educate individuals to think and act as ethical leaders and responsible citizens in the global community. Every day that I have been a student at TCU, I have tried my hardest to live out this mission. Because of someone else's gift, I got to be a student at the best university in the country. I do not take this lightly.
"Because of the generosity of donors, I was not only able to graduate from TCU in May, but I will also be able to continue my education at Vanderbilt University this fall, all with the hope of returning to Fort Worth to start my own school for children with severe-profound disabilities right here in our community," Dixon said.